I'd like to welcome my very own sister to my blog for a guest spot!
Let's do a little interview so you can see that she's as weird as me...
1. Tell us a little about how your
Etsy shop
came to be...
Well, after researching some items , just out of curiosity, I realized that there is a market for vintage anything! So I decided I would open a shop and see what happened! Now although, I have not sold very many items I am on a mission to find the item that you are looking for!
*Let me just add here that my sister and brother-in-law inherited a fantastic house from grandma! It was stuffed to the gills with great stuff and even though most of it has gone to auction, they're still finding tons of really cool things. (And my sister loves exclamation points!) Ha!
2. You love antiques... I know this... I've trekked through briers and rough terrain (in heels!) to look at antiques with you... What's the deal? It's just old stuff...why bother?
I feel that antique or vintage items have a story to tell. I like to imagine how things were when these items were made and used. What were the people like, how different was the area, did they ever think "wow this may be worth something someday"?
The world we live in now is centered around "disposable things" if it breaks just replace it. The things I sell were made to withstand normal use, and come from a time where people took pride in their possessions!
3. You moved into a house full of antiques. What's the best and worst part of that?
For starters, the daunting task of deciding what to keep, what to throw away, or what to send to auction.(if I had only known what I know now!)
Finding awesome new treasures every day!
4. Chocolate or Vanilla?
Vanilla
*(Let me just add... This is one of the only areas we disagree!)
5. Favorite television show?
can I have 2??
Supernatural!!
The Walking Dead!!
*Yes, you can have two!! I'm sooo far behind on The Walking Dead!! (And apparently I love exclamation points as much as my sister!)
6. Do you have plans for the zombie apocalypse?
absolutely!! bring it on!
*We'll be there with you!
7. Tell us about some of the good stuff that can be found on your site?
I have many unique mason jars that would make great decorative pieces, as well as completing sets for a collector. I also have many mid-century kitchen items. And there is much more to come!! The research can be a bit time consuming!
8. You walk into a hall with three doors... red, green, black... which door do you go through and what's behind it?
red, a nice comfy bed.
*I should have asked what was behind the other doors.
9. Sam or Dean?
both
*Same here! I can never choose!
10. Anything else?
Stop by and check out what I have to sell!
Look at this: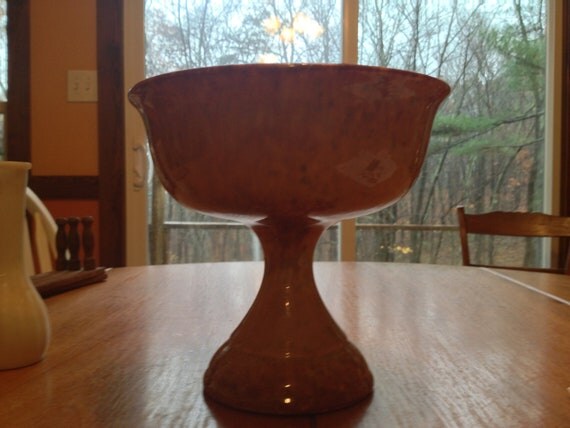 Thanks to Ami for coming over to answer some stupid questions and hawk her wares!
Check her site out if you're interested in antiques. You never know what she'll find in the attics and storage spaces on the property!!
Behave!